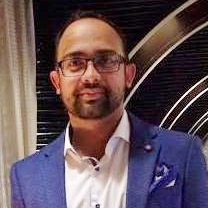 Software Engineer | Solutions Architect | Tech Speaker | Geek with an unhealthy fascination for distributed systems and a #microsoftie. Not in that order. I'm currently based in Melbourne and work for Microsoft.

I've been developing software for close to 2 decades now. Since my early days of playing with C++, VB, ASP and PHP, software development has gone through a paradigm shift. These days I mostly work on things that run natively on the cloud and edge. Join me on my journey through the world of .NET and all things distributed.

Consider any opinions expressed here as my own.